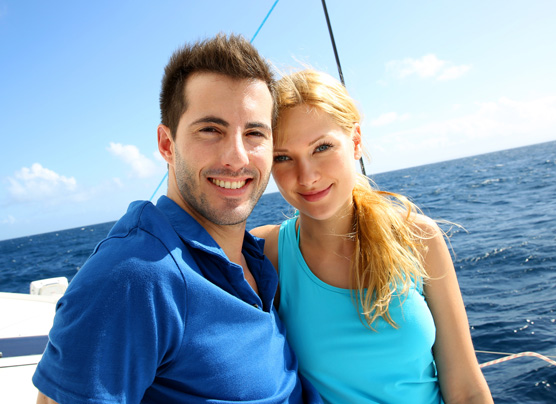 UCD Analysis: Highest level of sign ups to SugarBaby website
Leading sugar baby website, Seeking Arrangement, Milllionbb.com has reported that UCD had the highest number of new sign ups to their site in 2018, with 93 students registering stating they attended the university. UCDSU Welfare Officer Úna Carroll has described the surge in sign ups as "not surprising at all."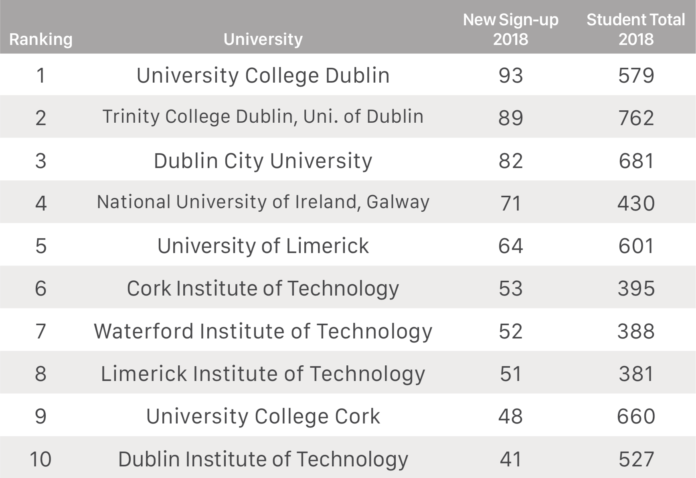 Trinity College Dublin continues to have the highest number of students registered to the site, with 762 of their students signed up, around 4.5% of total students in the university. UCD ranks fifth nationally, behind Dublin City University, University College Cork and University of Limerick, with 579 students signed up in total from the south Dublin campus.

'Sugaring', as it is more commonly known, has become known as a practice in which younger people, mainly young women, agree to enter into 'arrangements' with older individuals, mainly older men, in exchange for benefits such as covering living costs, college related fees and childcare. Some people enter into sugaring for non-monetary reasons, such as seeking advice on business and future careers. Its founder, Brandon Wade, has spoken at length in the past about his disdain for "traditional" relationships, stating in an essay for CNN in 2014: "Love is a concept invented by poor people."

Seeking Arrangement, the most popular sugaring site, has a campaign expressly aimed at university students called 'Sugar Baby University'. The site actively markets to students by promising the prospect of having college fees, living costs, and rent covered. In total, there are 22,000 students signed up to Seeking Arrangement in Ireland alone. UCDSU Welfare Officer, Úna Carroll says this is reflective of the financial struggles faced by students in the capital city; "Dublin is not designed for students."

"Students will try anything to cover costs," she said, speaking to The University Observer. In relation to the sometimes sexual nature of the practice, she expressed concern for student welfare. "Sex work is work, but there is not a lot of protection or rights, particularly for vulnerable groups such as trans students or migrant students."
The Criminal Law (Sexual Offences) Act 2017, states that "a person who pays, gives, offers or promises to pay or give a person money or any other form of remuneration or consideration for the purpose of engaging in sexual activity shall be guilty of an offence." The penalty for those charged is a class E fine, and a class D fine on the second occurence. The Act does not penalise those who sell sex. Carroll told the University Observer that with the Act up for review in 2020, the Students' Union would be "prioritising having a mandate for the Students' Union to support and lobby for the protection of sex workers." She also stated that the Union signed a letter from the Sex Workers Alliance Ireland (SWAI) to the Garda Comissioner demanding that sex workers health and safety were prioritised over the enforcement of sex worker laws.
"Nine out of ten of the students that come into my office have money problems," Carroll said, while discussing the prevalence of the sugaring trend. "It is the main issue I deal with." According to the Higher Education Authority there are 231,710 students enrolled in third level education in Ireland. Taking into account the 22,000 students that are registered to Seeking Arrangement, this would suggest that around 1 in 10 students in Ireland are turning to 'sugaring' as a way to ease the financial burden.

***Speaking to The University Observer, one student told of her experience of being a sugar baby. "It really was a last resort for me at the time." She added that "I only met up with 3 or 4 guys and had to call it quits, I felt really uncomfortable with the whole thing." She said that while one man she met seemed very genuine, some of the others "hinted inappropriately that they would be willing to pay extra if I was willing to sleep with them. The whole thing made me feel f*cking gross." She acknowledged that not everyone who chooses to become a sugar baby has these experiences, but it was enough for her to stop; "To be honest I'd rather not be able to buy food than go through with that whole thing again."