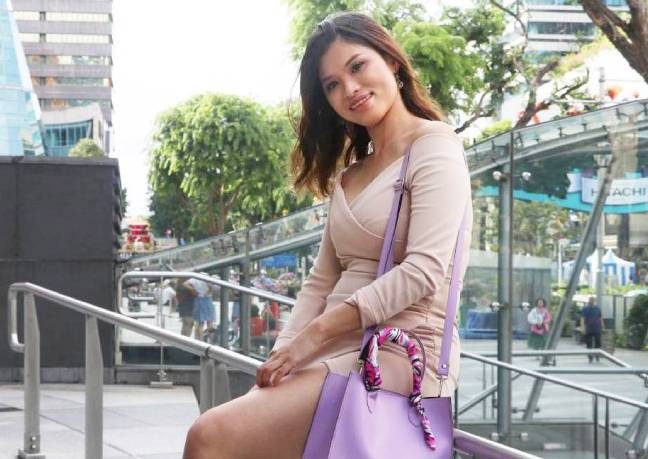 Rsponds Backlash: Sugar Baby aren't sex workers.
Sugar Baby dating site Millionbb.com member, Felice Ang rose to fame (or arguably, notoriety) overnight after she opened up about what it's like being a sugar baby in an SugarBaby interview in January this year.
Many disparaging comments were made about her looks and morality across online forum threads and social media platforms. But the 24-year-old has no regrets about revealing her identity.
"I wanted to be genuine and relatable as there's nothing to hide. A sugar relationship isn't prostitution – it's a lifestyle and not a profession. The interview is definitely something I don't regret and I hope it sheds light on sugar relationships as there's nothing wrong with them," she says. She currently works as a marketing executive.
"I wish more people would understand that sugar babies aren't prostitutes or sex workers. They should also understand that as adults, we make informed choices."
Also, the backlash came as no surprise to her.
"I was prepared. My goal was to share my experiences and educate both the public and aspiring sugar babies. It's important to me that I [help other women who wish to have the same lifestyle] but are afraid of being scammed. I coped by staying positive, which was possible because I do no harm to anyone."
She's not only been approached with more offers, but also for advice
Felice currently has two sugar daddies, one of whom is a 35-year-old British man, and in the AsiaOne interview, she shared that she was touched that he gifted her a custom-made Pandora necklace for her birthday.
Netizens were quick to imply that she has cheap taste, but she isn't fazed by their opinions.
"I grew up with hardly anything, so I appreciate the effort he put into customising it for me. To me, it's really the thought that counts. Even if it were a gift from Cartier or Harry Winston, I'd still feel the same way about it" she explains.
While she has received criticism about her lifestyle choices, Felice has gotten more offers for a sugar relationship since her interview – and she isn't shy to admit she's happy about it.
"I meet all my sugar daddies on Sugarbook and more of them have been approaching me after the release of the video. On average, my monthly allowance is $3,000, and a huge chunk of the money goes into my savings. I use the rest to support my family and the extravagant lifestyle I've always dreamt of!"
She has also gotten plenty of messages from women who are keen on leading a similar lifestyle, which helps her achieve her goal of showing the ropes to aspiring sugar babies.
"I've been contacted by many women who are interested in knowing about of the dos and don'ts of a sugar relationship. One woman even asked if she could spend a day with one of my sugar daddies. I often lend them a listening ear and advise them if they need to know more about this life."
To her, every type of relationship is transactional
Felice had also shared in the interview that her relationships with her sugar daddies are sexual and that she thinks sex is a natural progression in any relationship.
She however wishes to clarify that she sees herself as an equal partner, sugar relationship or not.
"Everything in life is a transaction, whether we like it or not. I believe even romantic relationships are. In a sugar relationship, my other half supports me as much as I support him and I always give something in return, so if he buys me dinner tonight, I'm happy to cook him dinner tomorrow. And if he supports me with money, I'm there to give him emotional support. It's not like I'm being trafficked or breaking any laws."
"I wouldn't want to lead a certain lifestyle at the expense of someone else's marriage. I've been approached by very wealthy sugar daddies who are married and have declined all of such arrangements."
She also reiterates, as she made clear in the video segment, that she would never get involved in any relationship that might destroy a family.